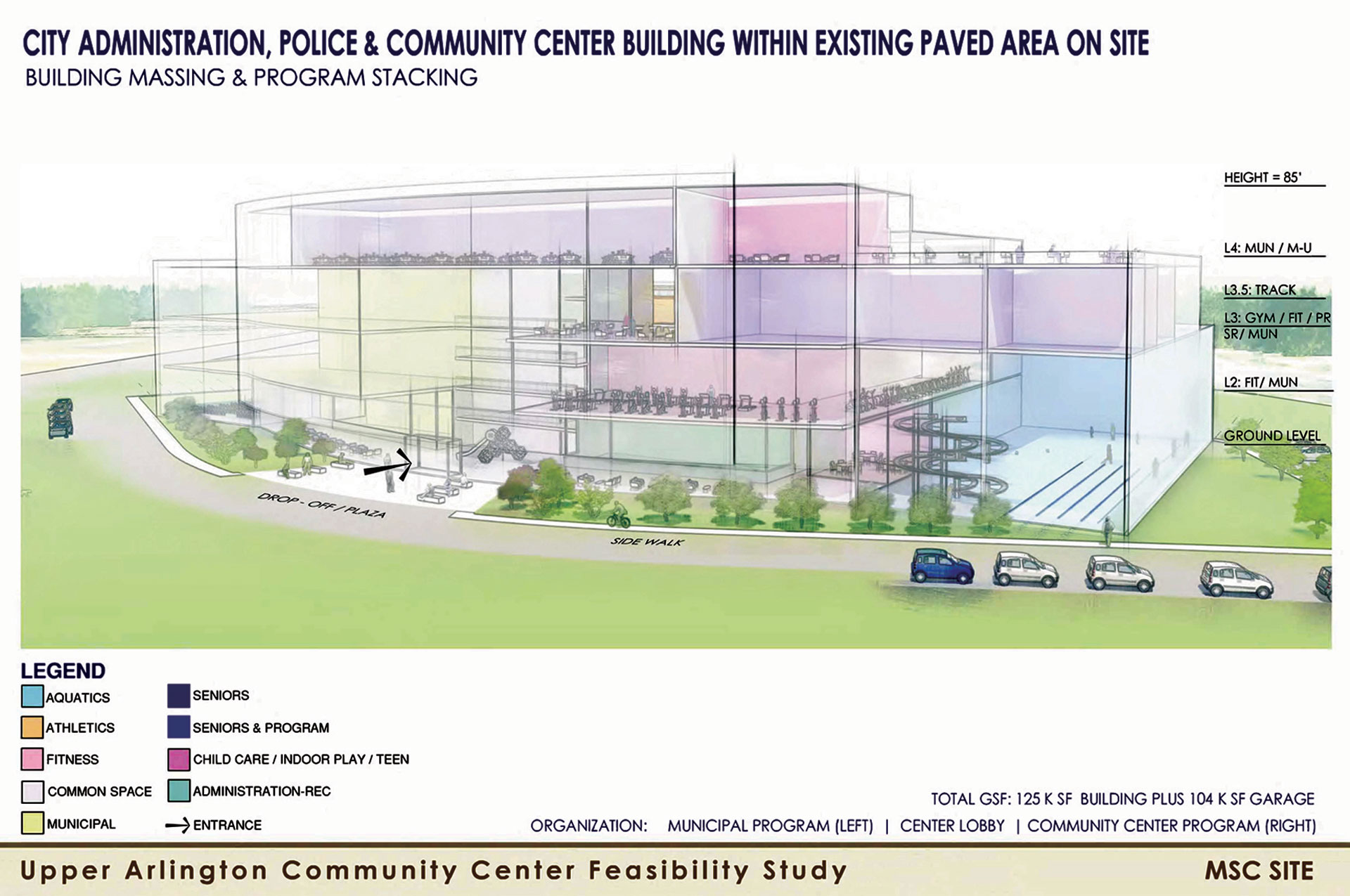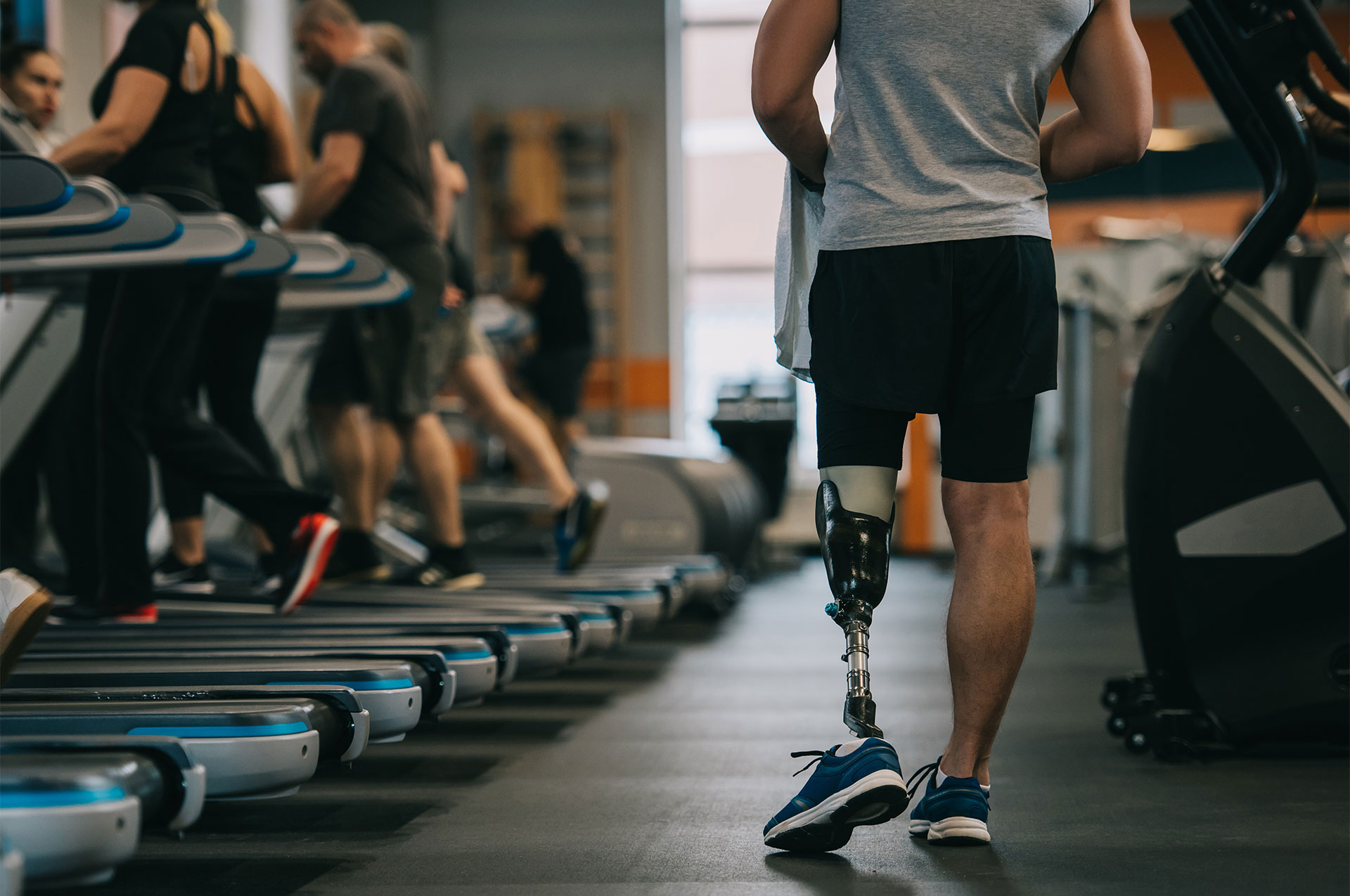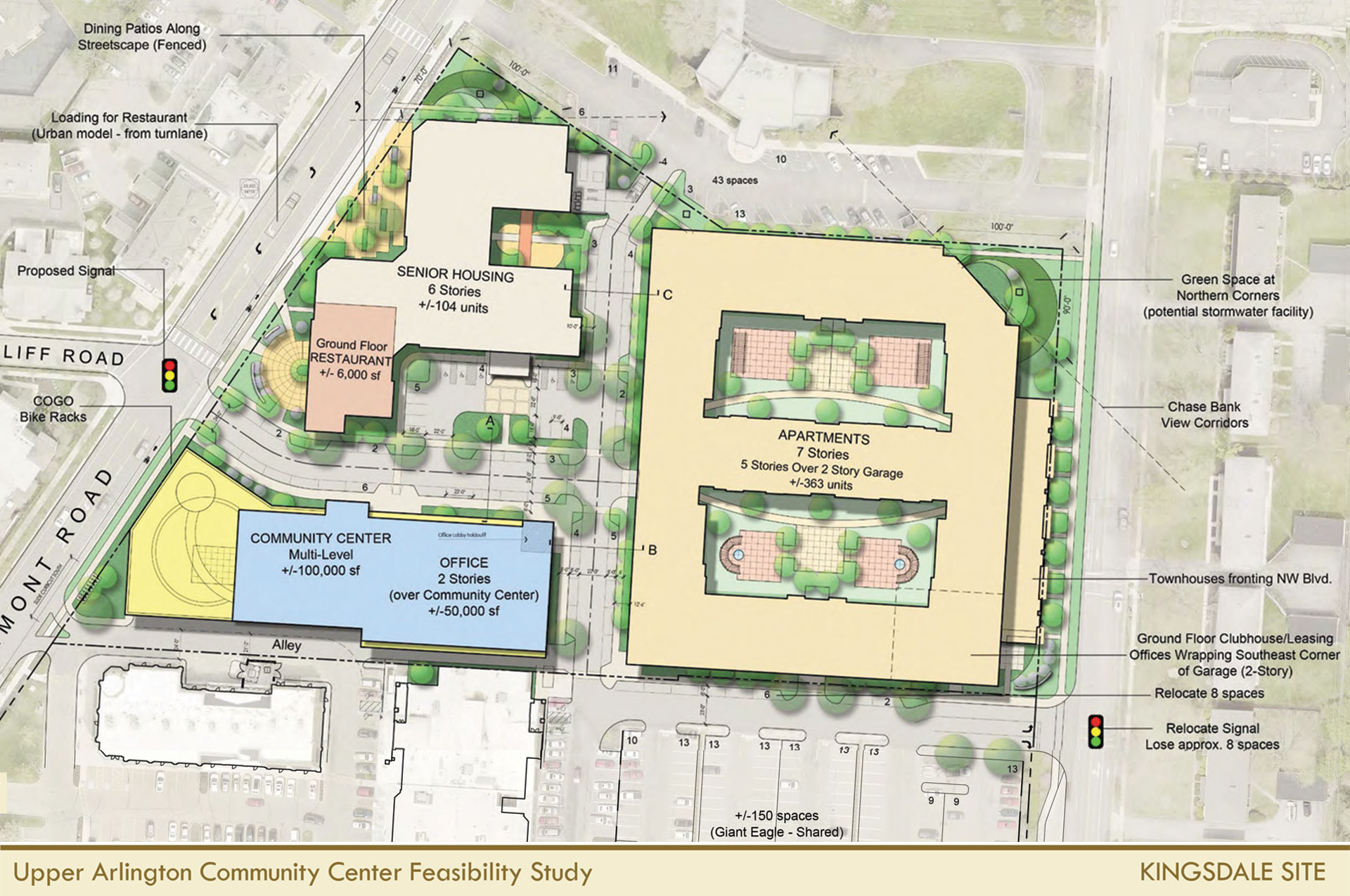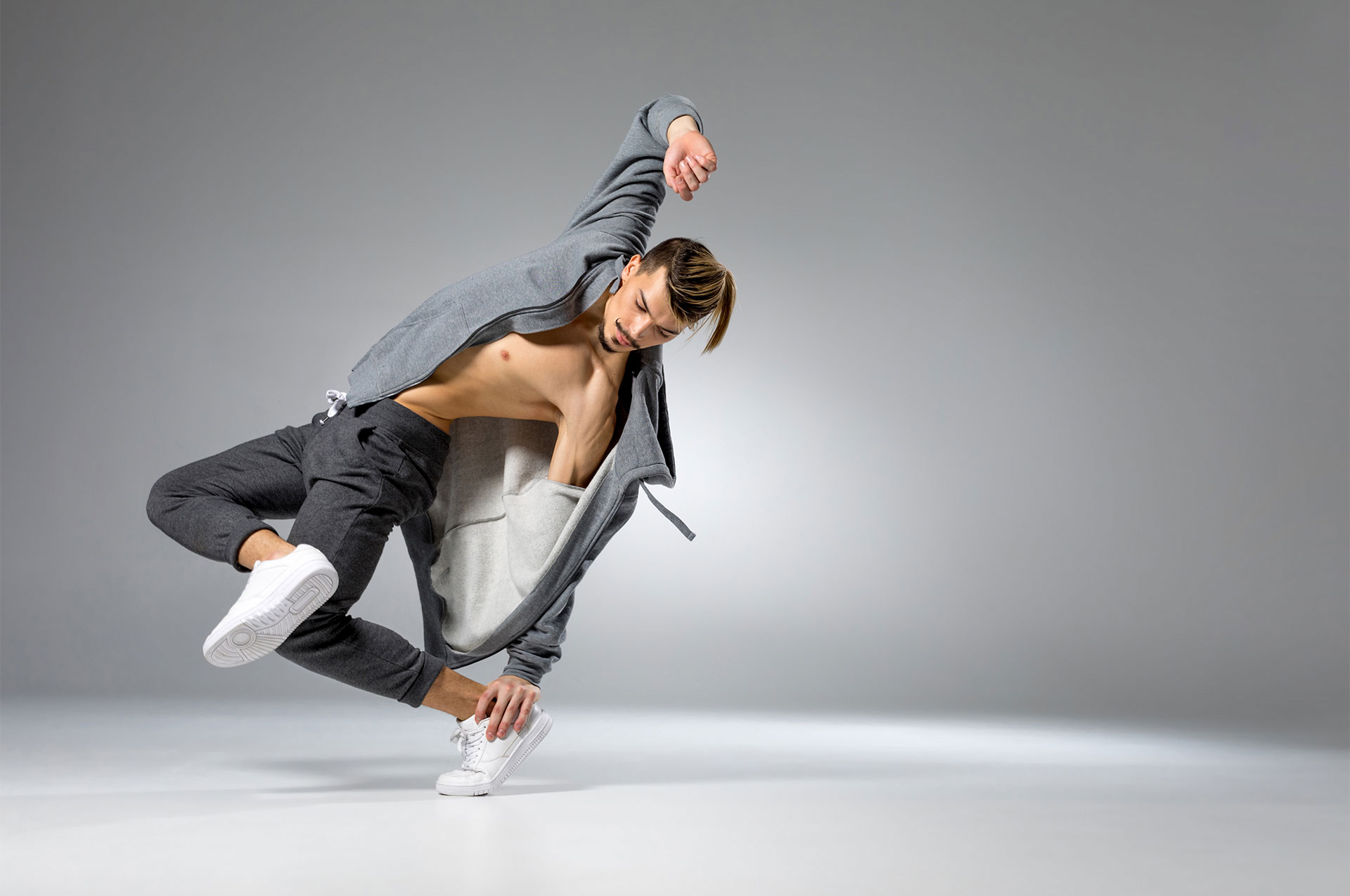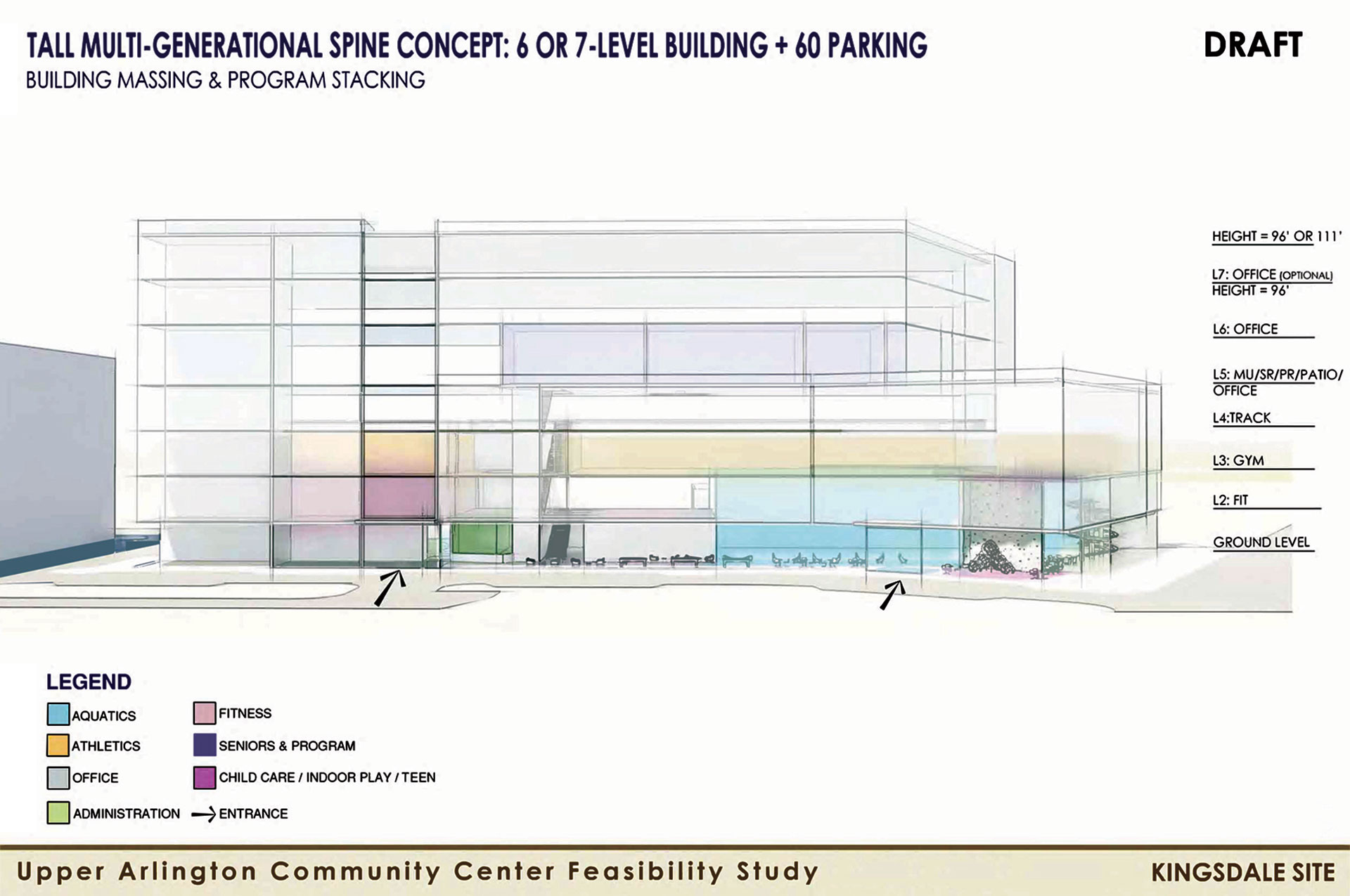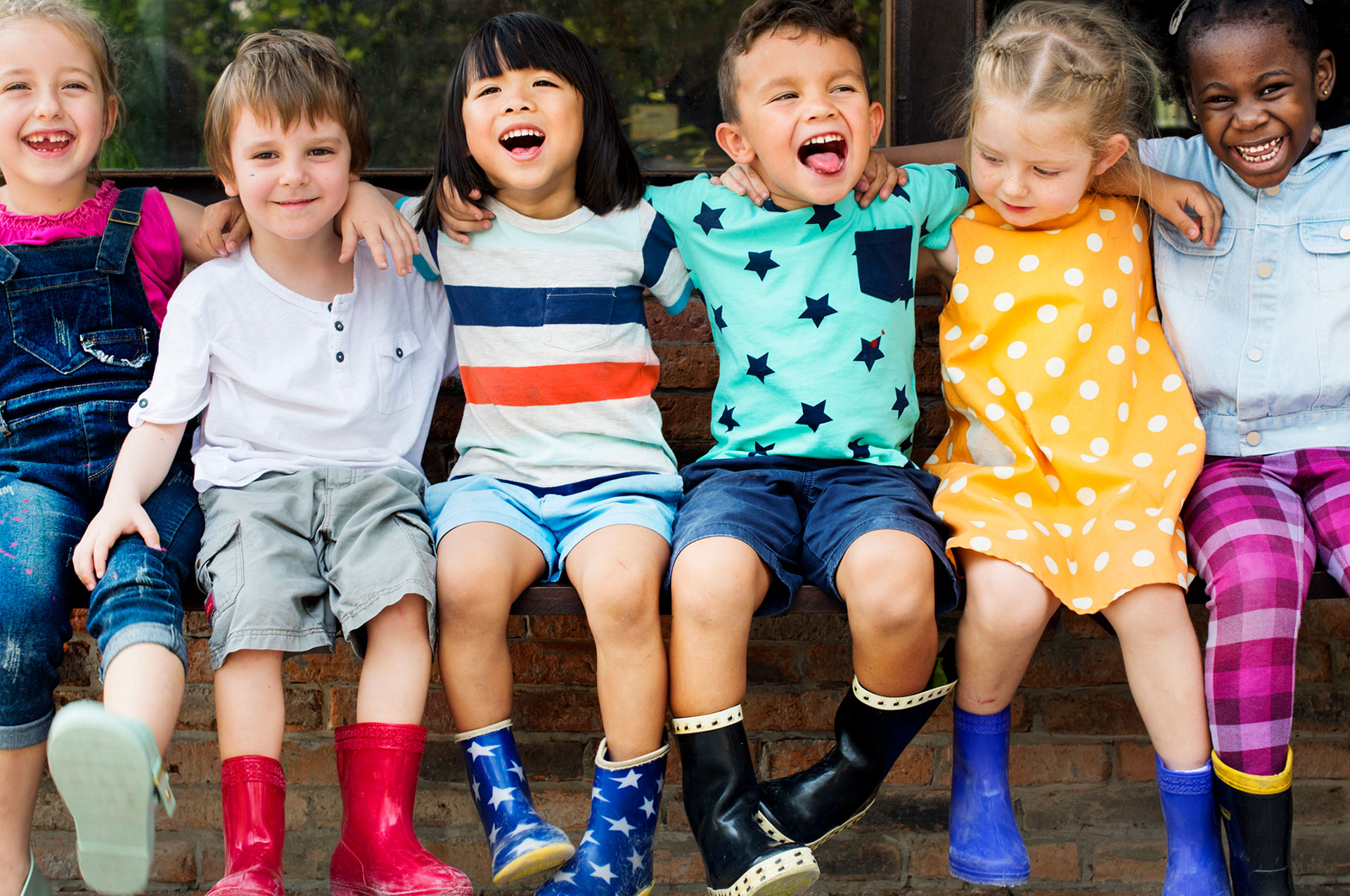 September 4, 2020 Update
As a result of resident feedback, a key recommendation in the 2018 Parks & Recreation Comprehensive Plan is for the City to revisit the issue of inadequate indoor community gathering space. Most notably, the findings of a statistically valid survey indicated that 81% of respondents supported a feasibility study on a multi-generational indoor recreation facility.
The Community Center Feasibility Task Force (CCFTF)—which is comprised of 16 residents—was formed by Upper Arlington City Council in July of 2019 to lead this process. The CCFTF secured the professional assistance of a consultant team experienced in conducting studies of this nature: Williams Architects, OHM Advisors and PROS Consulting.
Early on, the Task Force determined that the study should be conducted in two phases. In Phase 1—which is now complete—the CCFTF was seeking answers to three questions: What kind of community center makes sense for UA? Do we want a community center? Do we need a community center? In late June of 2020, the Task Force reported to City Council that the community does appear to want and need a community center. As a result, the Task Force has begun Phase II of the study process, drilling into details such as what facilities to include, where a community center might be located, and the costs for construction, operations and ongoing maintenance.
Take the Online Survey
Deadline: Sunday, November 29
As part of its Phase II exploration of the possibility of pursuing a community center in UA, the Task Force is seeking resident input as it considers options for a location, building program and cost/operations scenarios. A statistically valid telephone survey was recently completed for a limited number of randomly selected households. An online version of this survey is now open to all residents who wish to provide input on this community issue.
The CCFTF is essentially charged with determining if the Upper Arlington community wants and needs a community center, key questions to be explored in the first phase of the study process. If they conclude that the community does want and need a facility, a second phase of the study will focus on determining the types of facilities and programming that should be in a community center, possible locations, as well as funding strategies.
The scope of the feasibility study will include, but is not limited to:
Ensuring that the study process provides extensive opportunities for community participation.
Assessing the community's needs and existing conditions, including options for the replacement of the City's existing Senior Center.
Reviewing the facilities and models of operation in other communities.
Reviewing Upper Arlington's history relative to the community center issue.
Identifying possible locations, desired amenities and projected costs.
Exploring funding strategies for constructing, operating and maintaining a prospective facility, including consideration of public/private opportunities.
WE INVITE YOU TO BE INVOLVED
After celebrating our first 100 years in 2018, the Upper Arlington community has already accomplished so much to position us for a successful second century, with unparalleled reinvestment in our schools, homes, business districts and city infrastructure. While the issue of a community center has been considered but not pursued in years' past, times have changed, and the City has heard from many residents who hope to have access to the amenities that a community center within Upper Arlington could provide. But to help the CCFTF determine if now is the time for Upper Arlington to pursue a community center, we need your input!
If the community center issue is important to you, we strongly encourage you to become involved and stay involved throughout the feasibility study process: